April 11, 2023
Vishal – a new major nine-part investigative podcast series from BBC Studios explores the unsolved case of Vishal Mehrotra
The new nine-part series traces the story of how a tip-off leads a BBC investigation into an unsolved child murder and the discovery of a pedophile on the run.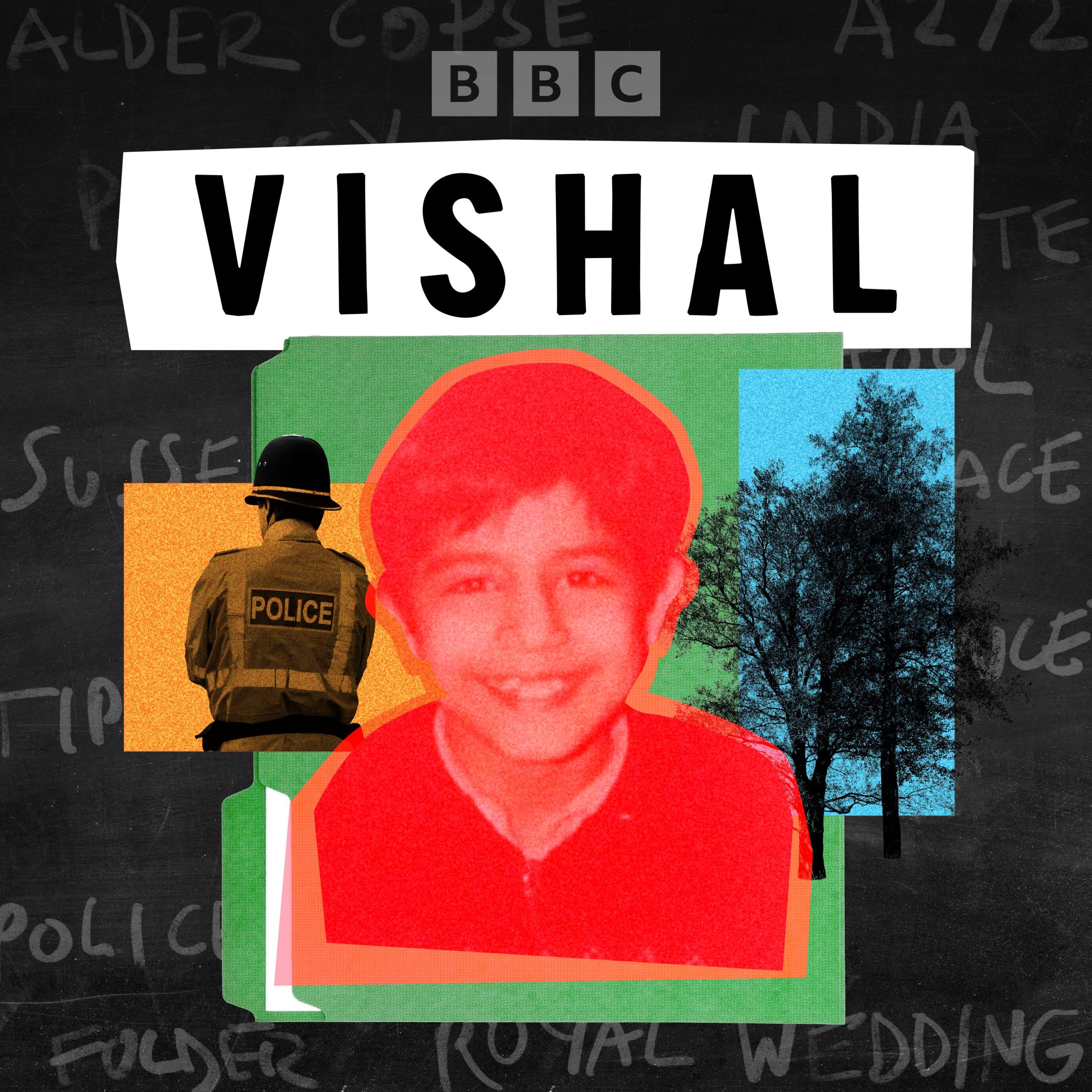 WHAT 
On 29th July 1981, while the eyes of the world are on London and captivated by the wedding of Prince Charles and Lady Diana Spencer, an eight-year-old boy disappears on his way home from the celebrations.  Despite a huge police search, he is never seen alive again.  Seven months later his partial remains are discovered in a small patch of woodland in rural Sussex, many miles from home.  Forty years on, and despite the emergence of new evidence, no-one has been brought to justice for the abduction and death of Vishal Mehrotra and the police appear to have exhausted all their leads.  Then one day, as the world is going into lockdown in 2020, a BBC local reporter receives a secretive message from a person who has worked within the police – they tell him they've seen something extraordinary that could blow the case wide open. 
That call sets in motion an epic true story – an astonishing podcast investigation, three years in the making, that has consequences no-one could have imagined.  As the team investigate, they track down and question a convicted pedophile, a teacher who fled the UK while being questioned by police in relation to child sexual abuse in the 1990s and has been on the run across the world for over 25 years.  Most shocking of all, the series discovers that a UK police force had been aware for years he'd been at the address and had decided not to try to bring him back – while telling Vishal's family that he hadn't been located. 
The disappearance of Vishal Mehrotra is a case that haunts our age: a case that has repeatedly fallen through the cracks over 40 years – the cracks of the UK's justice system, of our collective attention, of who we choose to listen to and who we don't.  In this extraordinary podcast series, Vishal's 30-year-old half-brother Suchin Mehrotra and BBC investigative reporter Colin Campbell will finally set out to gather the pieces and try to get answers.  What they uncover takes them deep into the disturbing underworld of what appears to be a completely separate crime – and sends them halfway across the globe in a search for the truth.  Alongside a deeply moving personal story about the toll of this tragedy on one family across generations, what also emerges is a picture of all of us and the world we live in now. 
"The Vishal Mehrotra case is a heart-breaking tragedy, and it was essential to provide more answers to his family," said investigative journalist Colin Campbell. 
WHO 
Series Consultants 
By sheer coincidence, two of Britain's most renowned former senior police detectives have had their lives touched by this case in different ways and they have become part of the series too – furious at what they see as shocking police failures on the investigation and desperate to use their combined expertise to help solve it.  Jackie Malton, famous as the inspiration for Helen Mirren's character DCI Jane Tennison in the TV crime classic Prime Suspect, was working on the case as a young Family Liaison Officer in the days after Vishal disappeared.  Looking back now she sees a series of assumptions and horrifying errors that may have led to crucial evidence being missed.  Retired senior detective Shaun Keep was at the heart of the small team that finally secured convictions for the murder of teenager Stephen Lawrence after almost 20 years, in arguably the most significant criminal case in modern British history.  He too found himself caught up in Vishal's story in utterly unexpected ways and is now in a race against time for justice to be served. 
The BBC Studios Production Team 
Colin Campbell is a BBC special correspondent, known for his work investigating child sexual abuse within the Church of England.  In March 2023 he was named the Royal Television Society's 'Nations and Regions Reporter of the Year'. 
The series is written and produced by Primetime Emmy Award-winning documentary director Satiyesh Manoharajah.  He has worked across a huge range of landmark films over the past 20 years for the major UK and US broadcasters and streamers. 
Series Audio Production and Sound Design is by Sony Gold Award winner Steve Urquhart who was also nominated for the Prix Italia. 
Executive Producer Alistair Jackson has overseen numerous investigations for Panorama, Newsnight and Dispatches, breaking stories that have shifted the national conversation. 
WHEN 
"Vishal" premieres Monday, April 17th, new episodes will be released weekly on Mondays. 
Episode 0 is now available here. 
WHERE 
"Vishal" episodes will be released weekly on-demand across all major podcast platforms. BBC Podcast Premium subscribers will have early access to episodes and listen freely without ads, BBC Podcast Premium is available exclusively on Apple Podcasts.  
ASSETS: Key art and headshots 
##