May 24, 2023
TRAILER DEBUT: BBC STUDIOS'S "SOMEWHERE BOY," Only on Hulu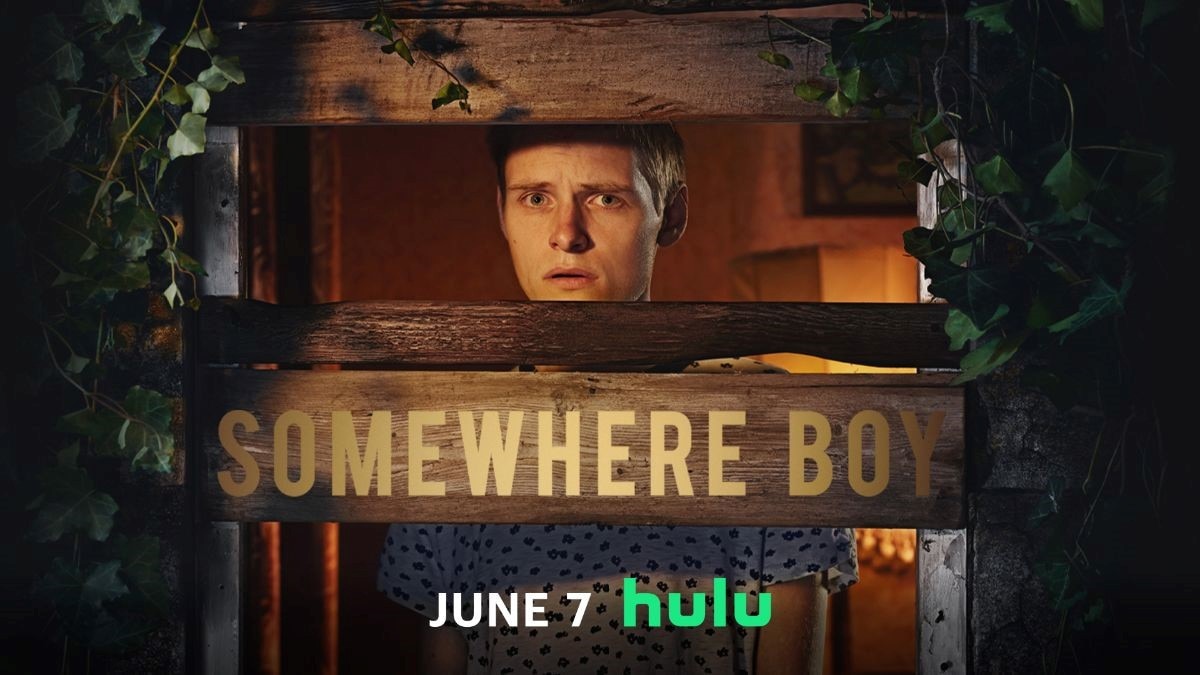 Check out the trailer for the 2023 BAFTA TV Award-winning BBC Studios series "Somewhere Boy."
All eight episodes launch June 7, only on Hulu.
TRAILER: HERE
SYNOPSIS: When Danny was a baby, his mum was killed in a car crash. Overwhelmed with grief, his dad Steve bought a house in the middle of nowhere and locked Danny in, telling him the world outside was full of monsters waiting to take him away. Just like they took his mum. Steve thought he'd done the right thing, bringing Danny up safe and warm, away from murderers and wars and drugs and arsehole governments and burgers and evil.
For eighteen years they just stayed in, listening to Benny Goodman records and watching old movies with no sad endings. And that's how Danny grew up. It was all he knew. And he was happy.
But when Danny turns eighteen his whole world – everything he's ever known – explodes in an instant and he has to come to terms with a new world he never knew existed. And find the real monster – the one that killed his mum.
CAST: Lewis Gribben (Shetland, T2: Trainspotting), Samuel Bottomley (Ladhood, Am I Being Unreasonable), Rory Keenan (Peaky Blinders, The Duchess) and Lisa McGrillis (Mum, Inspector George Gently)
CREDITS: Written by Pete Jackson. Directed by Alex Winckler ("This Way Up") and Alexandra Brodski ("Joy"). Produced by Clerkenwell Films ("The End of the F***ing World") for Channel 4 and commissioned by Channel 4's Head of Drama, Caroline Hollick and Commissioning Editor, Lee Mason. The executive producers at Clerkenwell Films are Murray Ferguson, Petra Fried and Emily Harrison. Produced by Gavin O'Grady ("This Way Up," "The Duchess"). The series is being distributed internationally