May 10, 2023
Stephen Merchant's Critically Acclaimed Comedy-Drama The Outlaws Gets Third Season Pickup on Prime Video and BBC One
Catch up on the first two seasons of  The Outlaws on Prime Video now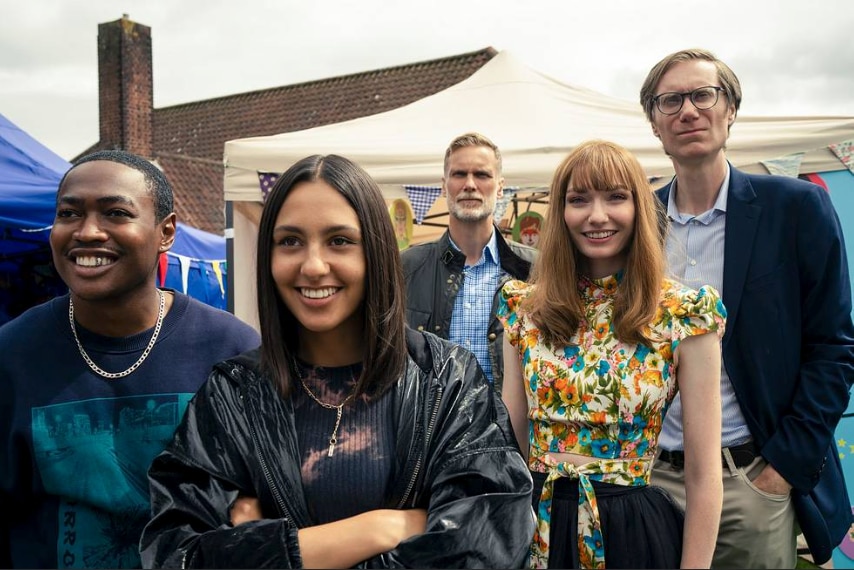 All Assets Available HERE
CULVER CITY, California—May 4, 2023—Today, Prime Video and BBC One announced that they have picked up a third season of the witty comedy thriller The Outlaws from creator, star, and award-winning writer and director Stephen Merchant (The Office) and co-creator Elgin James (Mayans M.C.). The series follows a group of strangers from different walks of life forced together to complete a community payback sentence in Bristol. The Outlaws is the latest addition to the Prime membership. Prime members in the U.S. enjoy savings, convenience, and entertainment, all in a single membership. The third season will be available in the U.S., Canada, Australia, New Zealand, and Nordics.
"After the overwhelming response to the first two series, I'm delighted to be bringing back our lovable band of miscreants for more misadventure," said creator and star Stephen Merchant. "Audiences have really taken the characters to their hearts, so I can't wait for them to see what hot water we've thrown them into this time. And I'm thrilled we'll once again be filming in my hometown of Bristol. I expect I'll be welcomed with a ticker-tape parade. It didn't happen in the previous series, but I put that down to COVID."
"Outlaws continues to perform wonderfully for us and has proven to be a fan favorite," said Vernon Sanders, head of television, Amazon and MGM Studios. "The success of the series reflects the talent and drive of creators Stephen Merchant and Elgin James as well as its hard working cast and crew. We couldn't be more excited to take this ride for a third season with our global Prime Video customers."
With crime boss The Dean (Claes Bang, Dracula, Bad Sisters) behind bars awaiting trial, The Outlaws are moving on with their lives—until one of their own returns with a deadly secret, hurling them back into mortal danger. As a murder manhunt closes in on the gang, can they prove their innocence before The Dean's case collapses, and he comes looking for revenge?
Stephen Merchant returns to the series as Greg, along with Rhianne Barreto (Honour, Hanna) as Rani, Gamba Cole (Soon Gone: A Windrush Chronicle, Hanna) as Ben, Darren Boyd (Killing Eve, Trying) as John, Clare Perkins (EastEnders, The Wheel of Time) as Myrna, Eleanor Tomlinson (Poldark, The Nevers) as Lady Gabby, Jessica Gunning (Back, Fortitude) as Diane, Charles Babalola (Bancroft) as Malaki, and Tom Hanson (Brassic) as Spencer.
The Outlaws is a Big Talk and Four Eyes production co-created by Stephen Merchant—who also serves as an executive producer, director, and writer—and Elgin James. Luke Alkin, Kenton Allen, and Matthew Justice also serve as executive producers for Big Talk, along with John Butler. The Outlaws is co-produced by BBC One and Amazon Studios. Global distribution is handled by BBC Studios for all three seasons.