September 20, 2021
PRINCE WILLIAM'S EARTHSHOT PRIZE SPOTLIGHTED
IN NEW FIVE-PART SERIES THE EARTHSHOT PRIZE: REPAIRING OUR PLANET
TO LAUNCH GLOBALLY ON DISCOVERY
The Series Launches on discovery+ October 3 and also premieres on October 16 on Discovery in U.S with other markets to follow
All Culminates in the Global Streaming of the Earthshot Prize Ceremony on October 17 Exclusively on Discovery's Facebook Page and on discovery+ Later in October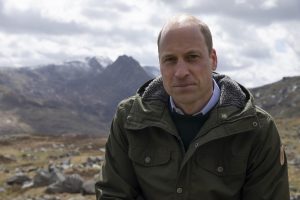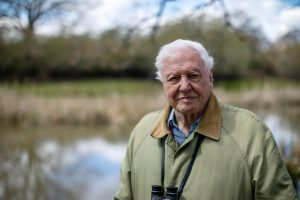 New York, New York – September 17, 2021 – Discovery will be the the global broadcast partner for The Earthshot Prize, which includes a five-part series THE EARTHSHOT PRIZE: REPAIRING OUR PLANET in early October and the first-ever Earthshot Prize Ceremony on October 17.
Launched by Prince William and The Royal Foundation in October 2020, The Earthshot Prize is the most prestigious global environment prize in history.  It aims to discover, celebrate and scale innovative solutions to the greatest environmental challenges facing our planet.  The Prize is centered on five Earthshots – Protect and Restore Nature; Clean our Air; Revive our Oceans; Build a Waste-free World; and Fix our Climate – unifying, ambitious goals for our planet which, if achieved by 2030, will improve life for us all.
Featuring Prince William, Sir David Attenborough as well as additional Members of The Earthshot Prize Council, the five-part series THE EARTHSHOT PRIZE: REPAIRING OUR PLANET showcases the five Earthshot challenges facing the planet as well as highlighting the work of the remarkable 15 Prize Finalists and their ground-breaking solutions to our greatest environmental challenges.  It looks past the problems we face and onto the solutions spotlighting what we have to do to save our planet.
The landmark series launches globally on discovery+ the definitive non-fiction, real life subscription streaming service, on October 3 in the U.S, with a global rollout to follow. In addition, all five episodes of the series will air on Discovery in the U.S. on October 16 beginning at 4pm ET, just prior to the award ceremony streaming on Discovery's Facebook page on Sunday, October 17, and available on discovery+ later this year.
"We are honored to partner with The Royal Foundation and our friends at BBC to bring this important work to people around the world," says Nancy Daniels, Chief Brand Officer, Discovery and Factual.  "The crisis facing our planet has only become even more urgent. It is crucial that we amplify these hopeful stories of innovation to preserve our natural world."
Speaking as The Earthshot Prize Finalists were announced today, Prince William said: "Over half a century ago, President Kennedy's 'Moonshot' programme united millions of people around the goal of reaching the moon.  Inspired by this, The Earthshot Prize aims to mobilise collective action around our unique ability to innovate, problem solve and repair our planet.
"I am honoured to introduce the 15 innovators, leaders, and visionaries who are the first ever Finalists for The Earthshot Prize.  They are working with the urgency required in this decisive decade for life on Earth and will inspire all of us with their optimism in our ability to rise to the greatest challenges in human history."
 THE EARTHSHOT PRIZE: REPAIRING OUR PLANET includes interviews with Earthshot Prize Council Members including singer and philanthropist Shakira Mebarak, who reflects on her passion for the ocean and the importance of protecting it for future generations as well as Japanese engineer and former astronaut onboard the International Space Station, Naoko Yamazaki, who is the only Prize Council Member to view our planet from space and reflects her experience seeing air pollution first-hand.  These champions showcase the environmental challenges facing our planet as well as introduce us to inspiring leaders who are working to provide vital real world solutions to repair our planet.
THE EARTHSHOT PRIZE: REPAIRING OUR PLANET is produced by Silverback Films for Discovery, and BBC One and iPlayer. Keith Scholey serves as executive producer. Sreya Biswas and Tom Coveney are Commissioning Editors for the BBC. For Discovery: Howard Swartz is executive producer and Joseph Mazzeo is associate producer.  It was commissioned for the BBC by Patrick Holland, Director, Factual, Arts and Classical Music Television and Jack Bootle, Head of Commissioning, Science and Natural History.  BBC Studios is distributing internationally..
Join the conversation on social media and follow Discovery on Facebook, Twitter, Instagram, and TikTok for more updates.
About discovery+
discovery+ is the definitive non-fiction, real life subscription streaming service. discovery+ features a landmark partnership with Verizon that gives their customers with select plans up to 12 months of discovery+ on Verizon. discovery+ has the largest-ever content offering of any new streaming service at launch, featuring a wide range of exclusive, original series across popular, passion verticals in which Discovery brands have a strong leadership position, including lifestyle and relationships; home and food; true crime; paranormal; adventure and natural history; as well as science, tech and the environment, and a slate of high-quality documentaries. For more, visit discoveryplus.com or find it on a variety of platforms and devices, including ones from Amazon, Apple, Google, Microsoft, Roku and Samsung.
About Discovery Channel
Discovery Channel is dedicated to creating the highest quality non-fiction content that informs and entertains its consumers about the world in all its wonder, diversity and amazement. The network, which is distributed to 88.3 million U.S. homes, can be seen in 224 countries and territories, offering a signature mix of compelling, high-end production values and vivid cinematography across genres including, science and technology, exploration, adventure, history and in-depth, behind-the-scenes glimpses at the people, places and organizations that shape and share our world. For more information, please visit www.discovery.com.
About Discovery
Discovery, Inc. (Nasdaq: DISCA, DISCB, DISCK) is a global leader in real life entertainment, serving a passionate audience of superfans around the world with content that inspires, informs and entertains. Discovery delivers over 8,000 hours of original programming each year and has category leadership across deeply loved content genres around the world. Available in 220 countries and territories and nearly 50 languages, Discovery is a platform innovator, reaching viewers on all screens, including TV Everywhere products such as the GO portfolio of apps; direct-to-consumer streaming services such as discovery+, Food Network Kitchen and MotorTrend OnDemand; digital-first and social content from Group Nine Media; a landmark natural history and factual content partnership with the BBC; and a strategic alliance with PGA TOUR to create the international home of golf. Discovery's portfolio of premium brands includes Discovery Channel, HGTV, Food Network, TLC, Investigation Discovery, Travel Channel, MotorTrend, Animal Planet, Science Channel, and the multi-platform JV with Chip and Joanna Gaines, Magnolia Network, as well as OWN: Oprah Winfrey Network in the U.S., Discovery Kids in Latin America, and Eurosport, the leading provider of locally relevant, premium sports and Home of the Olympic Games across Europe. For more information, please visit corporate.discovery.com and follow @DiscoveryIncTV across social platforms.
About The Earthshot Prize:
The Earthshot Prize is the most prestigious environment prize in history, launched in October 2020 by Prince William and The Royal Foundation, and designed to discover and scale the best solutions to repair our planet over the next ten years. A truly global project, The Earthshot Prize was developed by The Royal Foundation, which convened a diverse nominator coalition of more than 200 people and organisations around the world, comprising influential individuals committed to championing positive environmental action.
The Earthshot Prize Council
The Prize is backed by The Earthshot Prize Council, a truly global team of influential individuals from a wide range of different sectors, all of whom are committed to championing positive action in the environmental space. Every year from 2021 until 2030, The Earthshot Prize Council will award The Earthshot Prize to five Winners, one per Earthshot.
They are:
His Royal Highness Prince William;
Her Majesty Queen Rania Al Abdullah (Jordan);
Cate Blanchett – actor, producer and humanitarian (Australia);
Christiana Figueres – co-founder of Global Optimism and former UN Climate Chief responsible for delivery of the landmark Paris Agreement on Climate Change (Costa Rica);
Dani Alves – professional footballer (Brazil);
Sir David Attenborough – broadcaster and natural historian (UK);
Ernest Gibson – community activist (Fiji);
Hindou Oumarou Ibrahim – environmental activist (Chad);
Indra Nooyi – business executive and former Chairman & CEO of PepsiCo (US & India);
Jack Ma – philanthropist, entrepreneur and UNSDG Advocate (China);
Luisa Neubauer – climate justice activist (Germany);
Naoko Yamazaki – former astronaut onboard the International Space Station (Japan);
Ngozi Okonjo-Iweala – Director-General World Trade Organisation (Nigeria);
Shakira Mebarak – singer and philanthropist (Colombia);
Yao Ming – Naismith Basketball Hall of Famer and environmentalist (China).
About The Earthshot Prize Global Alliance:
The Earthshot Prize is supported by its Global Alliance, an unprecedented network of organisations worldwide which share the ambition of the Prize. Within the Global Alliance are:
The Global Alliance Founding Partners are a group of leading global organisations and philanthropists which act as strategic funding partners to the Prize, including Aga Khan Development Network, Bezos Earth Fund, Bloomberg Philanthropies, Breakthrough Energy Foundation, Coleman Family Ventures, DP World in partnership with Dubai EXPO 2020, Holch Povlsen Foundation, Jack Ma Foundation, Marc and Lynne Benioff, Paul G. Allen Family Foundation and Rob & Melani Walton Foundation.
Global Alliance Partners are non-profit environment and sustainable development organisations that bring expertise, global reach and serve as nominating organisations each year. For full list see website: Global Alliance – Earthshot Prize
Global Alliance Members are some of the world's largest and most influential companies and brands who will support The Earthshot Prize, implement ambitious changes within their businesses and accelerate the advancement of the solutions of Prize Finalists and Winners.  They are: Arup, Bloomberg L.P., Deloitte, Herbert Smith Freehills, Hitachi, Ingka Group (IKEA), Microsoft, The Multichoice Group, Natura & Co, Safaricom, Salesforce, Unilever, Vodacom Group, Walmart