November 7, 2023
KATTY KAY TO HOST NEW BBC WEEKLY PROGRAM FEATURING IN-DEPTH CONVERSATIONS WITH THE MOST POWERFUL PEOPLE IN CULTURE, BUSINESS, AND SCIENCE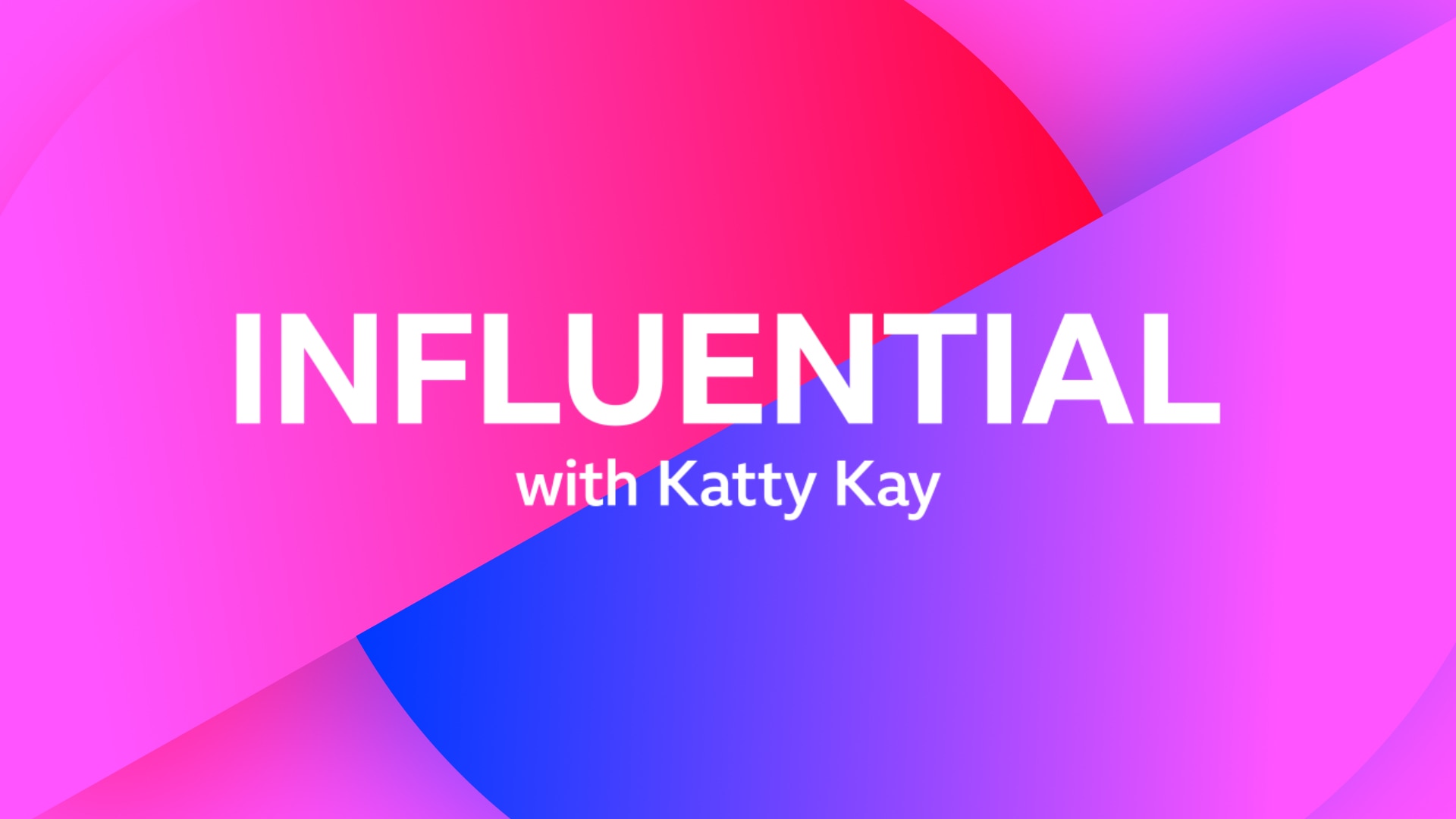 The BBC's Influential with Katty Kay will premiere on the BBC News channel on November 16. Episodes will then air across digital and audio platforms. 
NEW YORK, NY— NOVEMBER 7, 2023 — The BBC today announces the launch of Influential with Katty Kay, a weekly program featuring in-depth conversations with some of the most powerful and change-making people in the worlds of culture, business, and science.
With insightful, unexpected conversations and a laid-back style, Kay goes on location – from farmers markets and museums to Shakespeare's Globe Theater in London – to get to know the people behind their personas and gives audiences a candid and deeply personal peek behind the curtain.
The 9-episode season, which premieres on November 16th with first guest actor Wendell Pierce, will air weekly across the BBC News channel, BBC.com and YouTube. An audio version will be available on all major podcast platforms and on BBC iPlayer in the UK. Extended versions of the episodes will be available in North America on BBC Select in the new year.
Upcoming guests include: 
Wendell Pierce, Actor
Ina Garten, Television Cook and Author
Anthony Fauci, Former NIAID Director
Ken Follett, Author
Misty Copeland, Principal Dancer with American Ballet Theatre
Michael Lewis, Author and Financial Journalist
Jane Wurwand, Founder of Dermalogica
José Andrés, Chef and Restaurateur
Hugh Bonneville, Actor
Influential with Katty Kay is produced by Ilyas Kirmani (Executive Producer) and Aiden Johnson (Senior Producer). Pete Murtaugh is the Chief Photographer and Editor.
Katty Kay is Presenter-at-Large and US Special Correspondent for BBC Studios where she hosts and produces documentary specials such as Trump: The Comeback? and Europe's Royals Revealed. She is also a regular contributor to major news events on BBC.com and the BBC News channel including US 2024 politics coverage, the U.S. midterm elections and the Coronation of King Charles III.
— Ends —
ABOUT BBC STUDIOS
BBC Studios is a commercial subsidiary of the BBC Group with sales of £2.1 billion (2021/22: £1,630 million). Able to take an idea seamlessly from thought to screen and beyond, the business is built on two operating areas: the global Content Studio, which produces, invests and distributes content globally and Channels & Streaming, with BBC branded channels, services and joint ventures in the UK and internationally. Around 2,500 hours of award-winning British programmes are made by the business every year, with over 80% of total BBC Studios revenues coming from non-BBC customers including Discovery, Apple and Netflix.  Its content is internationally recognised across a broad range of genres and specialisms, with brands like Strictly Come Dancing/Dancing with the Stars, Top Gear, the Planet series, Bluey and Doctor Who. BBC.com is BBC Studios' global digital news platform, offering up-to-the-minute international news, in-depth analysis and features.