June 28, 2023
DUA LIPA ANNOUNCES THIRD SEASON OF
AT YOUR SERVICE PODCAST WITH BBC SOUNDS
EPISODE ONE PREMIERES JUNE 30TH WITH GUEST AMELIA DIMOLDENBERG, HOST OF CHICKEN SHOP DATE
SEASON THREE WILL ALSO INCLUDE JENNIE KIM, PENN BADGLEY, BILLIE EILISH AND MORE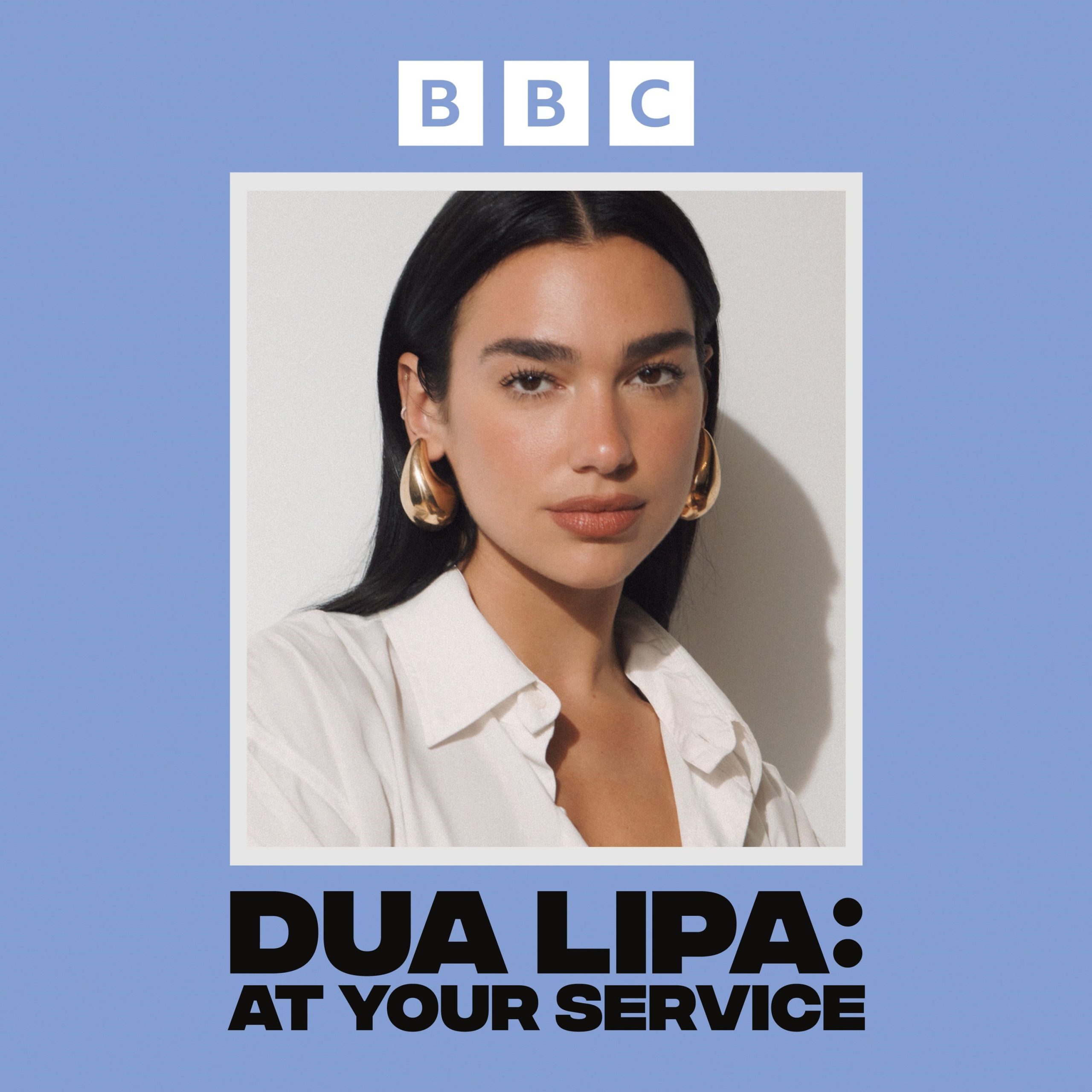 Today, 3x GRAMMY® Award-winning, international pop powerhouse Dua Lipa announces the third season of her highly acclaimed podcast, Dua Lipa: At Your Service. Season Three will include conversations with internationally renowned artists, thought leaders and cultural icons. Episode One launches on June 30th with Amelia Dimoldenberg, the charismatic red-carpet interviewer and host of the internet's viral series Chicken Shop Date. It will be available wherever you get your podcasts and ad-free on BBC Sounds in the UK.
"I have had the privilege of learning from so many incredible individuals and sharing their remarkable stories over the course of the first two seasons of At Your Service," says Dua. "We're taking the same approach with Season Three, while also diving deeper into specific themes tailored to each guest. I can't wait for you all to hear my conversation with Amelia all about shooting your shot and seeing an idea through from conception to execution."
Dylan Haskins, Commissioning Editor for BBC Sounds said: "BBC as the world's biggest public service broadcaster is now home to one of the world's biggest popstars, as Dua Lipa builds on the incredible range of guests already interviewed  – from Megan Thee Stallion and Greta Gerwig to Monica Lewinsky and Mo Farah – with a brand new season featuring iconic guests."
Season Three of At Your Service invites listeners to explore the vast landscape of human experiences, and celebrates the power in sharing stories and insights into the world around us. Following Season Three's premiere with Amelia, Dua will welcome an extraordinary lineup of guests including BLACKPINK's Jennie Kim, renowned relationship expert Esther Perel, star of Netflix's You and podcaster Penn Badgley, drag icon Sasha Velour, and the incomparable Billie Eilish.
The Dua Lipa: At Your Service podcast is the sweeping companion piece to Dua's Service95 newsletter, a global style, culture, and society editorial platform created to help the reader make sense of the world. The podcast has been lauded in publications including The Sunday Times, Vogue and The Guardian and was named one of the Best Podcasts of 2022 by Spotify who said "Dua is an incredibly thoughtful interviewer with a genuine interest in people, social movements, and the arts."
Be sure to listen to the first episode Dua Lipa: At Your Service Season Three when it releases on June 30th, and stay tuned for more information on this season's lineup of guests. You can subscribe to the Service95 newsletter here to receive a weekly curation of lists, recommendations, stories, information, and perspectives you won't see or read anywhere else.
You can listen to all previous episodes of At Your Service, along with new episodes every Friday, wherever you listen to podcasts or ad-free in the UK on BBC Sounds.
About Dua Lipa 
3x GRAMMY and 6x Brit Award-winning international pop powerhouse Dua Lipa closed out 2022 as one of the top performers of the year, with both Variety and Billboard naming her Future Nostalgia World Tour among the best live shows of the year. The tour's namesake album solidified Dua's position as both a critical success and top radio performer. Future Nostalgia is certified platinum in the US and UK, was the longest running top 10 album by a female artist on the Billboard 200 in 2021, and has spawned multiple worldwide hit singles, with "Levitating" earning the title of Billboard's No. 1 Hot 100 Song of 2021. In addition to breaking solo records, Dua proved to be a formidable collaborator, with Elton John's "Cold Heart (PNAU Remix)" landing them the honor of Variety's 2022 Hitmakers of the Year.
Dua has found superstar status on stage and off, thanks to her many passions outside the world of music. 2022 saw Dua launch Service95, a global style, culture, and society editorial platform inspired by her lifelong habit of curating extensive recommendations lists. The accompanying podcast, Dua Lipa: At Your Service, features thoughtful conversations with high-profile guests from fellow performers and artists to authors and activists, and has been lauded in publications including The Sunday Times, Vogue, The Guardian and was named one of the Best Podcasts of 2022 by Spotify. Dua's passion for reading and affinity for storytelling led her to launch the third and latest branch of the platform, the Service95 Book Club.
As a fashion icon, Dua has graced the cover of every major fashion magazine worldwide from Vogue and Elle to W and Dazed. Most recently, Dua co-designed Versace's "La Vacanza" collection, alongside the iconic Donatella Versace herself. The womenswear collection debuted at a fashion show in Cannes on May 23rd and is now available in store and online.  Vogue called the collection, "the hottest collaboration of the summer" while Vogue Runway's review of the show hailed it "an instantly desirable, flattering summer wardrobe."
Dua's eponymous 2017 debut album is certified platinum, spawned six platinum tracks, and made her the first female artist in Brit Awards history to pick up five nominations in a single year. Dua has a total of 8 Grammy nominations, with three wins for Best Pop Vocal Album, Best New Artist and Best Dance Recording. Across platforms globally, she has amassed over 27 billion streams and holds the record for having the top two most streamed albums by a female artist of all time on Spotify.
Follow Dua Lipa:
Follow Service95:
Follow BBC Sounds: