May 3, 2023
Believe In Magic – A New 7-Part Podcast Series from BBC Studios Unravels the Disturbing Story Behind Megan Bhari's Celebrity Charity 
 The seven-part series by Jamie Bartlett begins on May 8th and uncovers the web of deception behind the seemingly wholesome charity with star-studded endorsements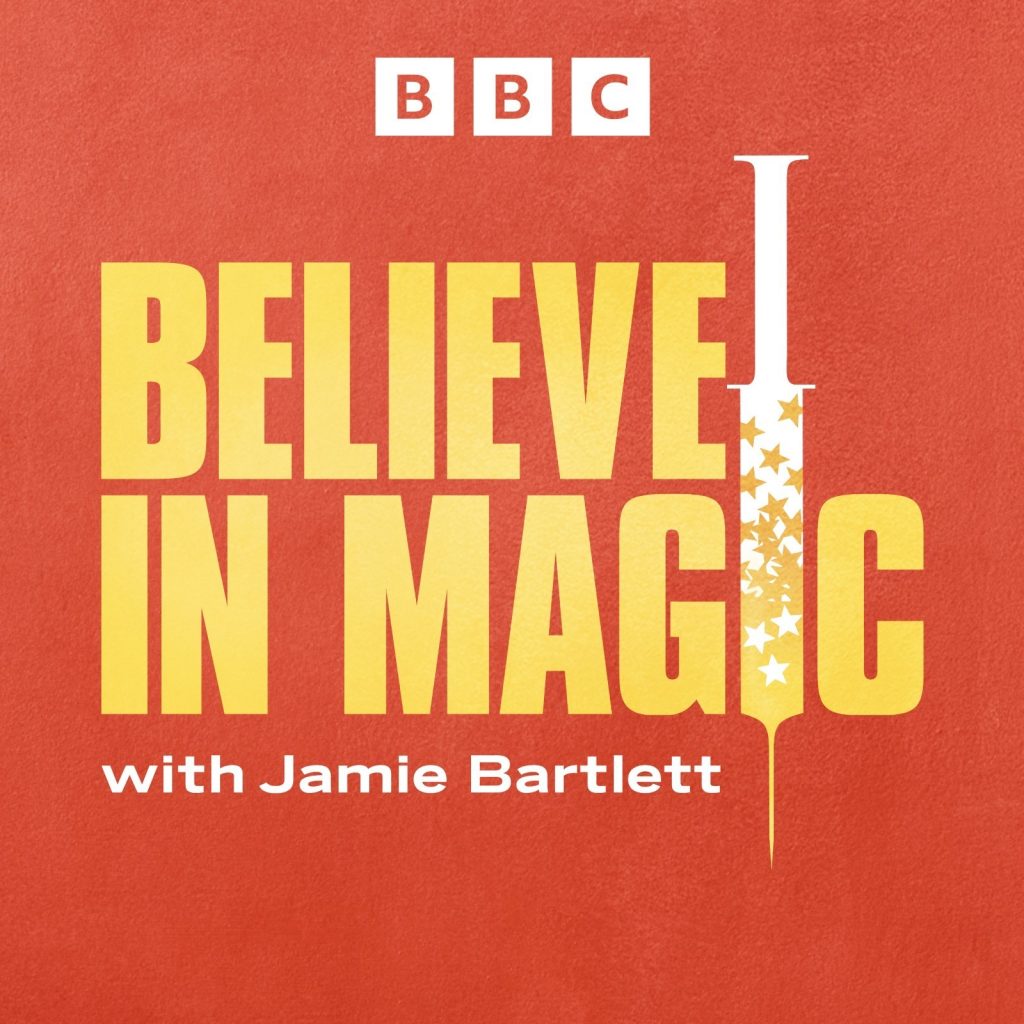 WHAT 
In his new series, Jamie tells the story of Megan Bhari, an inspirational 16-year-old girl who in 2012 launches a charity to grant wishes to seriously ill children.  The charity, called Believe in Magic, attracts the support of the biggest boy band in the world: One Direction.   
Believe in Magic soon becomes a household name in the child cancer community, putting on fundraisers, sending thoughtful gifts and organising trips to Disney.  Megan is adored by all those she helps and is given an award by the then-UK Prime Minister David Cameron.   
What's even more remarkable is that Megan is seemingly extremely unwell. She starts a fundraising campaign for life-saving treatment in the United States for a brain tumour. But a group of internet sleuths start to suspect that Meg isn't ill at all. When they discover Megan is in a Disney resort rather than a US hospital, they decide to hire a private detective to prove Megan isn't ill and expose the truth to the world.   
But when Megan passes away in mysterious circumstances – the internet sleuths wonder if they've made a huge mistake. Author and journalist Jamie Bartlett and producer Ruth Mayer investigate the truth about Megan Bhari, tracing back over the sleuths' incredible discoveries, meeting Megan's old friends and supporters, and exploring one of the medical profession's most confounding syndromes.    
What they uncover is a story of deception and celebrity obsession. 
After months of digging, Jamie and Ruth discover a secretive official investigation into Megan's life. The conclusion is shocking – and will have far-reaching consequences for everyone involved. 
"The story of Believe in Magic shows the lengths people will go to be noticed – and how unprepared the health system is to handle deception and lies," says journalist Jamie Bartlett, "Believe in Magic took me into a surreal and tragic world I never knew existed. Even today people are still searching for the truth about Megan Bhari, and we wanted to finally get them answers." 
WHO 
Jamie Bartlett, the host of the hit podcast The Missing Cryptoqueen, is back with another gripping, investigative series. The podcast is produced by Ruth Mayer and the executive producer is Innes Bowen. 
WHEN 
Believe in Magic premieres May 8th, new episodes will be released twice weekly on Mondays and Thursdays.  
Episode 0 is now available here. 
WHERE 
"Believe in Magic" episodes will be released twice weekly on-demand across all major podcast platforms. BBC Podcast Premium subscribers will have early access to the entire seven-part series, BBC Podcast Premium is available exclusively on Apple Podcasts.  
##