January 19, 2021
BBC STUDIOS NAMES DINA VANGELISTI AS EXECUTIVE VICE PRESIDENT, CONTENT SALES
Appointment Marks Shift of
Company's Content Sales Base to Los Angeles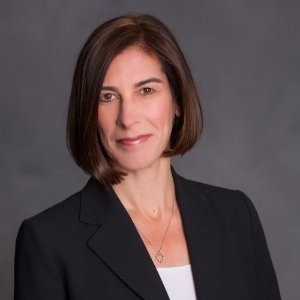 HEADSHOT:  Available here.
January 19, 2021 – New York, NY – Today BBC Studios – Americas announces the appointment of Dina Vangelisti as Executive Vice President, Content Sales. The appointment marks a shift to a Los Angeles-helmed sales division for the company, where Vangelisti will establish new, and grow existing, partnerships with top customers for content sales and co-productions across both global platforms and U.S. networks.  Vangelisti will report directly to Rebecca Glashow, President, BBC Studios – Americas.  The appointment of Vangelisti rounds out Glashow's executive team as she prepares BBC Studios' U.S. operation for the next stage of growth.
"When I joined BBC Studios, one of my top priorities was to structure the business for future growth by fortifying our coveted content sales and co-production business.  Dina's proven leadership capabilities and deep-rooted connections to the Los Angeles creative community are exactly what BBC Studios needs to take our partnerships to a new level," remarked Glashow.
"Leading sales for BBC Studios out of Los Angeles makes perfect sense, and in a sea of content – available anywhere and everywhere – British content and the BBC brand are unlike any other.  As the demand for talent from across the pond grows, my team will be well-positioned to bring the best of what the UK has to offer to global platforms and U.S. networks," said Vangelisti.
Previous to this role, Vangelisti led the Domestic Television division at Paramount Pictures Worldwide, where she developed key business strategies for the global sales team with key digital platforms and broadcasters.  Prior to Paramount, she held senior leadership roles at First Look Studios, ABC/FOX Family Channel, and CBC International Sales.
About BBC Studios
BBC Studios, a global content company with bold British creativity at its heart, is a commercial subsidiary of the BBC. Able to take an idea seamlessly from thought to screen and beyond, its activities span content financing, development, production, sales, branded services, and ancillaries across both its own productions, and programs and formats made by high-quality UK independents. Award-winning British programs made by the business are internationally recognized across a broad range of genres and specialisms, with brands like Dancing with the Stars/Strictly Come Dancing, Top Gear, Doctor Who and Bluey. BBC Studios has offices in 22 markets globally, including ten production bases in the UK and production bases or partnerships in a further nine countries around the world. The company, which ordinarily makes around 2,500 hours of content a year for both the BBC and third parties including Apple, Amazon and China Mobile, is a champion for British creativity around the world. It is also a committed partner for the UK's independent sector through a mix of equity partnerships, content investment and international distribution for program titles. To the BBC, BBC Studios contributes both cash dividends and funds for program-making, supporting the license fee and enhancing programs for UK audiences.   
In the Americas, BBC Studios – with team members across the region – manages joint venture relationships with AMC Networks for flagship channel BBC AMERICA (U.S.) – home of original series Killing Eve and global brands Seven Worlds: One Planet, Doctor Who, and Top Gear – and with ITV for SVoD service BritBox (U.S./Canada), as well as a strategic partnership in Canada with Blue Ant Media for BBC Earth Channel. The company also operates a robust linear and digital content sales and co-productions operation, as well as a franchise management business.  In addition, BBC Studios operates a major production unit in Los Angeles responsible for the highly-rated, Emmy®-nominated Dancing with the Stars and multi-award-winning Life Below Zero.  In Brazil, through a production partnership with Endemol Shine, local production Dancing Brasil has become a breakout hit.  
Follow us on Twitter: @BBCStudiosUSPR | BBC Studios Press Room 
Press Contact:
Christine Black
T: 917.402.9063
Kimberly Ehlmann
T: 310.279.8723