November 2, 2021
BBC Studios Launches BBC Podcasts Premium, A New Ad-Free Podcast Subscription Exclusively on Apple Podcasts in the U.S. and Canada
BBC Podcasts Premium offers ad-free listening for popular titles spanning news, history, true crime, pop culture, science, and more, including
BBC Global News Podcast and In Our Time, PLUS
new and exclusive original audio series –
Nuremberg and Things Fell Apart by Jon Ronson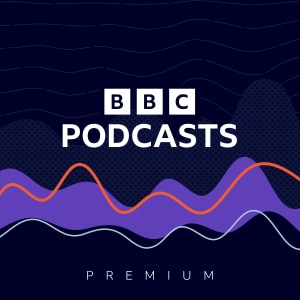 Listen to 5 Minutes On and Nuremberg – Click Here
New York, NY – November 2, 2021 – BBC Studios – creator, producer and distributor of distinct British content globally – today launched BBC Podcasts Premium, its first subscription podcast service for listeners in the U.S. and Canada. BBC Podcasts Premium offers ad-free listening for a range of its most popular titles, as well as exclusive access to new, original audio series – all available only on Apple Podcasts – https://apple.co/bbc
"Audio storytelling is where the BBC first began almost a century ago, and we're proud to expand on that tradition with the launch of BBC Podcasts Premium. We are incredibly excited to collaborate with Apple on its subscription product that offers a compelling and seamless way for audiences in the U.S. and Canada to enjoy the very best of our global audio journalism and storytelling, all ad-free, along with never-before-heard titles this side of the pond." – Louise la Grange, SVP & GM, Direct to Consumer, BBC Studios.
With BBC Podcasts Premium, listeners instantly unlock ad-free editions of the BBC's best podcasts, including BBC Global News Podcast, with twice daily briefings on weekdays and daily editions on weekends; Melvyn Bragg's In Our Time, the definitive explanatory history series covering science, religion, philosophy, and more; the critically acclaimed celebrity interview series Grounded with Louis Theroux, recognized as one of Apple's Best Shows of 2020; You're Dead To Me, the comedic history podcast for people who don't like history; and thrilling investigations such as Who Killed Emma?, Where is George Gibney?, Intrigue: Murder In the Lucky Holiday Hotel, and The Northern Bank Job.
Starting today, subscribers also enjoy exclusive access to an expanding slate of new, original audio series, including Nuremberg: The Trial of the Nazi War Criminals, starring Game of Thrones' Natalie Dormer; 5 Minutes On, from BBC News with real-life stories behind the headlines; Things Fell Apart, from the international bestselling author Jon Ronson (available November 9); and eco-investigation series Song of the Right Whale (available early 2022), with more exclusive originals covering true crime, culture, science, and sports to be revealed soon.
BBC Podcasts Premium is available from the BBC Podcasts channel on Apple Podcasts on iPhone, iPad, and Mac for $2.99 per month (U.S.) and $3.99 per month (Canada).
SNAPSHOT:  Highlights of ad-free podcast line-up:
5 Minutes On – EXCLUSIVE – Real-life stories behind the headlines from BBC News. A topical news podcast that brings you compelling human interest stories that will inspire, amuse, or give you perspective. Available at launch – https://apple.co/5-minutes-on
BBC Global News Podcast – The day's top stories from BBC News. Delivered twice a day on weekdays, daily editions on the weekend – https://apple.co/bbc-global-news
BBC Inside Science – Illuminates the mysteries and challenges the controversies behind the science that's changing our world – https://apple.co/inside-science
Grounded with Louis Theroux – Stuck at home, Louis is using the lockdown to track down some high-profile people he's been longing to talk to – from all walks of life and on both sides of the Atlantic – https://apple.co/louis-theroux
In Our Time – Melyvn Bragg and guests discuss the history of ideas – https://apple.co/in-our-time
Intrigue: Mayday – When James Le Mesurier fell to his death in Turkey he left behind a tangle of truths and lies about his involvement with the White Helmets first responders in Syria – https://apple.co/intrigue
Intrigue: Tunnel 29 – 30 years after the fall of the Berlin Wall, Helena Merriman tells the extraordinary true story of a man who dug a tunnel into the East, right under the feet of border guards, to help friends, family, and strangers escape – https://apple.co/intrigue
Intrigue: Murder In The Lucky Holiday Hotel – A true story of death, sex, and elite politics in China – https://apple.co/intrigue
Mortem – Mortician Carla Valentine takes you from the mortuary to the scene of a crime to find out how a body got to her slab – https://apple.co/mortem
Nuremberg: The Trial of the Nazi War Criminals – EXCLUSIVE – Germany, May 1945: a surrender, a country in chaos, and the top Nazi leaders attempting to slip away. The drama follows the race to track down the war criminals and hold them accountable for their horrific actions. With a stellar cast led by Natalie Dormer, Nuremberg captures these events with fascinating insight beyond the better-known narrative. Available at launch – https://apple.co/nuremberg
Song of the Right Whale – EXCLUSIVE – Rhod Sharp dives beneath the waves from Falmouth to Maine at the demise of the Right Whale. This immersive drama and eco-investigation uncovers the horror of whale entanglement, where whales get caught up in fishing lines and die. (Early 2022)
The Assassination – Award-winning inside story. An investigation into the death of Pakistan's former Prime Minister Benazir Bhutto. Includes interviews with those accused of her murder – https://apple.co/the-assassination
The Curious Cases of Rutherford & Fry – Science sleuths Adam Rutherford and Dr. Hannah Fry investigate everyday mysteries sent by listeners – https://apple.co/rutherford-and-fry
The Infinite Monkey Cage – Witty, irreverent look at the world through scientists' eyes. With Brian Cox and Robin Ince – https://apple.co/infinite-monkey-cage
The Northern Bank Job – It was the biggest bank heist in British and Irish criminal history. Belfast writer Glenn Patterson has unfinished business with the 2004 Northern Bank robbery – https://apple.co/northern-bank-job
Things Fell Apart – EXCLUSIVE – Jon Ronson tracks down the people involved in some of the defining battles of the culture wars to hear their stories, understand their motivations for getting so involved, and to help us understand how we have got to where we are today. These are unexpected, extraordinary, twisty-turny tales of real consequence. (Available November 9)
Where is George Gibney? – A famous Olympic coach charged with child sexual abuse never stood trial, instead, he vanished. Reporter Mark Horgan travels across Ireland, the UK and the U.S. on his trail – https://apple.co/george-gibney
Who Killed Emma? – A missing woman. A brutal killing. And a world of sex, rape, lies and murder. After four years of investigation, journalist Sam Poling confronts the man she believes killed Emma https://apple.co/who-killed-emma
You're Dead To Me –The history podcast for people who don't like history… and those who do. Historian Greg Jenner brings together the best names in comedy and history to learn and laugh about the past – https://apple.co/youre-dead-to-me
For further information, please contact:
BBC Studios
+1 646 404 0941
BBC Studios
+1 917 376 4170
About BBC Studios
BBC Studios, a global content company with bold British creativity at its heart, is a commercial subsidiary of the BBC. Able to take an idea seamlessly from thought to screen and beyond, its activities span content financing, development, production, sales, branded services, and ancillaries across both its own productions, and programs and formats made by high-quality UK independents. Award-winning British programs made by the business are internationally recognized across a broad range of genres and specialisms, with brands like Dancing with the Stars/Strictly Come Dancing, Top Gear, Doctor Who and Bluey. BBC Studios has offices in 22 markets globally, including ten production bases in the UK and production bases or partnerships in a further nine countries around the world. The company, which ordinarily makes around 2,500 hours of content a year for both the BBC and third parties including Apple, Amazon and China Mobile, is a champion for British creativity around the world. It is also a committed partner for the UK's independent sector through a mix of equity partnerships, content investment and international distribution for program titles. To the BBC, BBC Studios contributes both cash dividends and funds for program-making, supporting the license fee and enhancing programs for UK audiences.
In the Americas, BBC Studios – with team members across the region – manages joint venture relationships with AMC Networks for flagship channel BBC AMERICA (U.S.) – home of original series Killing Eve and global brands Seven Worlds: One Planet, Doctor Who, and Top Gear – and with ITV for SVoD service BritBox (U.S./Canada), as well as a strategic partnership in Canada with Blue Ant Media for BBC Earth Channel and BBC First. The company also operates a robust linear and digital content sales and co-productions operation, as well as a franchise management business.  In addition, BBC Studios operates a major production unit in Los Angeles responsible for the highly-rated, Emmy®-winning Dancing with the Stars, the multi-award-winning Life Below Zero, and the popular reboot of the classic quiz show Weakest Link.  In Brazil, through a production partnership with Endemol Shine, local production Dancing Brasil has become a breakout hit.  In addition, the company has recently launched BBC SELECT in the U.S. and Canada, an ad-free, digital streaming channel offering all-new documentaries across culture, politics and ideas, on Amazon Prime Video Channels and the Apple TV app.
Follow us on Twitter: @BBCStudiosUSPR | BBC Studios Press Room