December 6, 2022
BBC reveals 100 Women list 2022, including global music phenomenon Billie Eilish, actress Priyanka Chopra Jonas and Iranian climber Elnaz Rekabi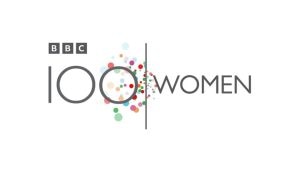 The BBC has revealed its list of 100 inspiring and influential women from around the world for 2022.
BBC 100 Women celebrates the achievements of women internationally, from grassroots volunteers to global leaders.
The announcement of the list kicks off BBC's 100 Women 2022 season – focusing on women's experiences around the world with a week of special interviews, documentaries, features and digital content across the BBC.
Notable names on the BBC 100 Women list include global music phenomenon Billie Eilish, actress and producer Priyanka Chopra Jonas, actress and disability activist Selma Blair and 'West Side Story' Hollywood icon Rita Moreno.
From the world of politics, the list includes Ursula von der Leyen – the first female President of the European Commission, Mia Mottley – the first female prime minister of Barbados and Ukraine's First Lady, Olena Zelenska.
Activists Monica Simpson – reproductive rights campaigner, Judith Heumann – disability rights advocate and Tarana Burke – founder of the #metoo movement also make the list.
From sport, Iranian climber Elnaz Rekab who recently made waves in her home country for competing in South Korea without wearing a headscarf, is also on the list, as well as Tunisian tennis star Ons Jabeur who became the first Arab or African woman to reach a Grand Slam final in the Open era.
For the first time this year, the BBC has asked some of the previous 100 Women to nominate women they feel deserve a place on the 2022 list.
South Korean film producer and cultural leader Miky Lee was highlighted by last year's nominee Rebel Wilson, while Malala Yousafzai nominated Alice Pataxó, a climate campaigner, journalist and influencer from Brazil.
It's a special year for BBC 100 Women as it celebrates its tenth season, as well as the 90th anniversary of the BBC World Service and the centenary of the BBC. As such, the theme for 100 Women 2022 is progress – and the season will take the opportunity to look back at what's changed over the past decade, as well as highlighting the inspiring women who have made a difference.
Women have been at the heart of conflict around the world in 2022 which will be reflected in this year's nominees – from those bravely demanding change in Iran, to the female face of resistance in Ukraine and Russia.
The full list for BBC 100 Women is available here from Tuesday 6th December: BBC.com/100women
Tim Davie, BBC Director-General of the BBC, said: "It's wonderful to see this year's list of 100 Women, and to be celebrating its tenth season. The women on this year's list are all remarkable in what they have achieved and contributed to their communities and society, and I am proud that the BBC continues to do vital work by shining a spotlight on them and sharing their stories around the world through our first-class journalism and storytelling."
Liliane Landor, Senior Controller of BBC News International Services and Director of BBC World Service, said: "In the tenth year of 100 Women, it is brilliant to see how the annual season has gone from strength to strength. I remember our launch and very first intake of 100 Women – little did we know how much the project would grow.
"I'm delighted to see the women featured on this year's list. They, like all the women before them, have contributed to our world in incredible ways, and we celebrate this. This is about increasing visibility and giving recognition where it's due."
"With this year also being the 90th anniversary of BBC World Service, I am glad that 100 Women continues our commitment to reporting and telling the stories of people's lives from all over the world."
BBC 100 Women in Conversation
The BBC 100 women season sees several high profile names in conversation for a special series of programmes across the BBC.
At the age of 20, Billie Eilish is the first singer born in the 21st century to hit number 1 in the Billboard charts and win an Oscar. She has more than 200 million followers across her social media. We exclusively join her for the last night of her world tour to talk fame, imposter syndrome and identity for BBC 100 women.
Ukraine's First Lady Olena Zelenska has spoken with BBC 100 Women about feminism, the impact of the current war on mental health, and what victory looks like. She also shared deeply personal insights in terms of how she feels finding herself in the role of first lady.
BBC 100 Women have also exclusively spoken with actress Priyanka Chopra Jonas, actress and disability activist Selma Blair and Hollywood icon Rita Moreno.
These interviews will be available to watch on BBC World News and BBC.com/100women
Other documentaries and programmes airing in this year's BBC 100 Women season:
Greenland's lost generation
Greenland has been rocked by a scandal revealing a Danish campaign to curb its growing Inuit population from the mid-1960s to late 1970s. Now being officially investigated, about 4,500 women had an intrauterine device, commonly known as coil, inserted – often against their will. BBC 100 Women goes to the heart of the scandal, meeting women who've begun piecing together reasons behind physical and mental trauma that they'd endured for decades in silence.
Honduras: Inside the abortion pill black market
As the US has tightened its reproductive laws after the Roe v Wade overturn, BBC 100 Women has travelled to Honduras – the world's most restrictive country for female reproductive rights, where even the emergency contraception pill is outlawed – to take a look at the rise in the sale and use of black market 'abortion pills'.
In a country that has a ban on abortion in every instance, BBC 100 Women meets the women buying the pills, the men profiteering from them, the doctors dealing with the fallout, and the politicians reluctant to make progress.
The rise of the virtual K-pop princess
With the rise of K-pop music globally, there has also been a growing phenomenon of hyper-realistic avatars in girl bands. BBC 100 Women takes a look at the impact of these flawless fantasy women – who are available online 24/7, constantly re-invent themselves and are immune to bullying and internet trolling – on their fans, their bandmates, and the real women behind the virtual stars. What are the repercussions of this new digital trend, idolising singers who are all presented as perfect, slim, ageless?
The women fighting to be priests
There are over a billion Catholics around the world, and women have always played a significant role in the life of the Church – but have been excluded from the Catholic hierarchy. A number of devotees feel called upon to serve God as priests, but the Vatican has never allowed female ordination to priesthood. Now, there's a growing movement to change this. Over 200 women have chosen to take part in secret ordination services, despite knowing they will be excommunicated from the Church. BBC 100 Women follows two women who have been unofficially ordained in the US and Colombia. Is there a future for women priests? And can this change happen in our lifetime?
These documentaries will be available to watch in full from Tuesday 6th December on BBC World News.
Notes to editors
100 Women was established in 2013 as an annual series focused on a list of 100 inspiring and influential women. The list is supported by features, investigations and interviews highlighting the work of these women. In 2016 the 100 Women season was recognised with an Alliance for Women in Media Gracie award, after generating 30 million hits over a three-week season. The project was also a finalist for the US Peabody Awards 2017 and has scooped many other accolades.
In previous years, the list has featured women including Prime Minister of Finland Sanna Marin, education activist Malala Yousafzai, actress and activist Jane Fonda, environmental campaigner Greta Thunberg, footballer Megan Rapinoe, designer Vera Wang, writer Chimamanda Ngozi Adichie, and many more.
BBC World Service delivers news content around the world in English and 41 other language services, on radio, TV and digital.  BBC World Service reaches a weekly audience of 364m. As part of BBC World Service, BBC Learning English teaches English to global audiences. For more information, visit bbc.com/worldservice. The BBC attracts a weekly global audience of 492m people to its services available internationally, including BBC World Service, BBC World News television channel, bbc.com/news, BBC Studios and the international charity, BBC Media Action.
BBC.com is BBC Studios' global digital news platform, offering up-to-the-minute international news, in-depth analysis and features, including BBC Worklife, BBC Culture, BBC Future, BBC Travel and BBC Reel, for PCs, tablets and mobile devices to more than 139 million unique browsers each month.  BBC World News television is available in more than 200 countries and territories worldwide. The channel's content is available in millions of hotel rooms, on cruise ships, and numerous airlines.
BBC 100 Women 2022 Full List (names in no particular order):
Billie Eilish, US Singer-songwriter
Ona Carbonell, Spain Artistic swimmer
Geraldina Guerra, Ecuador Femicide activist
Sandy Cabrera Arteaga, Honduras Reproductive rights advocate
Sandya Eknaligoda, Sri Lanka Human rights activist
Kimiko Hirata, Japan Climate campaigner
Jane Rigby, US Astronomer and astrophysicist
Chanel Contos, Australia Sexual consent activist
Salima Rhadia Mukansanga, Rwanda Referee
Marie Christina Kolo, Madagascar Climate entrepreneur
Milli, Thailand Rap artist
Naja Lyberth, Greenland Psychologist
Ibijoke Faborode, Nigeria Co-founder of ElectHER
Judy Kihumba, Kenya Sign language interpreter
Nathalie Becquart, Vatican Nun
Heidi Crowter, UK Disability campaigner
Priyanka Chopra Jonas, India Actress and producer
Selma Blair, US Actress
Rita Moreno, Puerto Rico/US Actress
Geetanjali Shree, India Author
Alice Pataxó, Brazil Indigenous activist
Simone Tebet, Brazil Member of the Brazilian Federal Senate
Joy Ngozi Ezeilo, Nigeria Law professor
Sneha Jawale, India Social worker and burns survivor
Ursula von der Leyen, Germany President of the European Commission
Kisanet Tedros, Eritrea Educational entrepreneur
Alla Pugacheva, Russia Musician
Mia Mottley, Barbados Prime Minister of Barbados
Dilek Gürsoy, Germany Heart surgeon
Esraa Warda, Algeria/US Dancer
Naomi Long, Northern Ireland Politician
Olena Zelenska, Ukraine First Lady of Ukraine
Ons Jabeur, Tunisia Tennis player
Sofía Heinonen, Argentina Environmentalist
Nigar Marf, Iraq Nurse
Velmariri Bambari, Indonesia Activist
Monica Simpson, US Reproductive rights campaigner
Velia Vidal, Colombia Writer
María Fernanda Castro Maya, Mexico Disability activist
Yuliia Sachuk, Ukraine Disability leader
Reema Juffali, Saudi Arabia Racing driver
Mie Kyung (Miky) Lee, South Korea Producer
Aye Nyein Thu, Myanmar Medical doctor
Sirisha Bandla, India Aeronautical engineer
Oleksandra Matviichuk, Ukraine Human rights lawyer
Eva Copa, Bolivia Politician
Erika Hilton, Brazil Politician
Ceci Flores, Mexico Activist
Suvada Selimović, Bosnia and Herzegovina Peace campaigner
Judith Heumann, US Disability rights advocate
Cheng Yen, Taiwan Buddhist nun
Maryna Viazovska, Ukraine Mathematician
Sally Scales, Australia Artist
Wegahta Gebreyohannes Abera, Tigray, Ethiopia Humanitarian aid worker
Ayesha Malik, Pakistan Judge
Yulimar Rojas, Venezuela Athlete
Kristina Berdynskykh, Ukraine Journalist
Nana Darkoa Sekyiamah, Ghana Author
Tamana Zaryab Paryani, Afghanistan Activist
Zhou Xiaoxuan, China Feminist activist
Maeen Al-Obaidi, Yemen Lawyer
Alexandra Skochilenko, Russia Artist
Fatima Amiri, Afghanistan Student
Sanjida Islam Choya, Bangladesh Student
Iryna Kondratova, Ukraine Paediatrician
Tarana Burke, US Activist
Samrawit Fikru, Ethiopia Tech Entrepreneur
Nazanin Zaghari-Ratcliffe, UK Charity worker
Monica Musonda, Zambia Businesswoman
Yana Zinkevych, Ukraine Politician and frontline medical volunteer
Zahra Joya, Afghanistan Journalist
Lina Abu Akleh, Palestinian Territories, Human rights campaigner
Hadizatou Mani, Niger Anti-slavery campaigner
Sepideh Qoliyan, Iran Political campaigner
Narges Mohammadi, Iran Human rights campaigner
Gohar Eshghi, Iran Civil activist
Efrat Tilma, Israel Volunteer
Gehad Hamdy, Egypt Humanitarian and dentist
Park Ji-hyun, South Korea Political reformer
Taisia Bekbulatova, Russia Journalist
Sarah Chan, South Sudan NBA scouter
Erika Liriano, Dominican Republic Cocoa entrepreneur
Woman cutting her hair Protester
Layli, Iran Protester
Roya Piraei, Iran Activist
Victoria Baptiste, US Nurse and vaccine educator
Laura McAllister, Wales Professor and former footballer
Moud Goba, UK LGBTQI+ activist
Asonele Kotu, South Africa Tech entrepreneur
Yuliia Paievska, Ukraine Paramedic
Zara Mohammadi, Iran Educator
Dima Aktaa, Syria Runner
Ifeoma Ozoma, US Public policy and tech specialist
Zar Amir-Ebrahimi, Iran Actress
Elnaz Rekabi, Iran Climber
Roza Salih, Scotland Politician
Ainura Sagyn, Kyrgyzstan Computer engineer
Jebina Yasmin Islam, UK Campaigner
Kadri Keung, Hong Kong Fashion designer
Niloufar Bayani, Iran Ecologist