November 29, 2022
BBC News spends week with the estranged family of Oath Keepers founder, Stewart Rhodes, who reveal how they escaped from life inside one of America's most notorious right-wing militias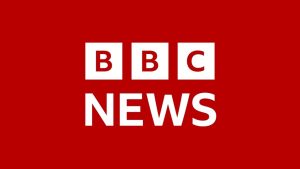 November 29, 2022— Since September, Stewart Rhodes, one of the most recognizable faces of America's anti-government militia movement and founder of Oath Keepers, has been on trial in Washington facing serious criminal charges. This week, Rhodes and one member of the Oath Keepers were found guilty of seditious conspiracy and each faces as much as 20 years in prison for their roles in the January 6 Capitol riots.  
On the other side of the country, BBC News spent a week with Rhodes's estranged wife, Tasha Adams, and son, Dakota, who were closely watching the trial. In an exclusive interview for BBC.com and BBC World News – 'How I escaped my father's militia', Tasha and Dakota detail the harrowing experience of living inside the right-wing militia, how they made their escape and what it's like trying to rebuild their lives more than four years later.  
On life inside the militia… 
Tasha: It was just, just a dark and depressing existence. And very hard to remember that there was life outside of that house. 
Tasha: I had a hard time separating. When something bad happens to Stewart, something bad happens to me.  I just remember just kind of sinking to the floor, with my arms around my knees thinking, 'he's going to be so upset.' 
Dakota: I am coming to terms with the full reality that I did not have a father growing up. I only had one parent, in practice. I had one parent and a dangerous obstacle.  
On the family's escape… 
Dakota: The plan took a solid two years of effort — something that anyone should keep in mind the next time somebody is talking about a domestic abuse case and says 'why didn't they just leave?'  
On the verdict… (recorded ahead of the outcome) 
Tasha: I want him to go to prison, because it's the only way we're safe. It's a difficult situation all the way around. But it's a much a much better situation with him in prison. I'm safer, kids are safer — the rest of the country safer — with him in prison. 
The interviews are featured in a series of content across BBC News including bbc.com and a 16-minute documentary available on BBC Reel and YouTube. The film will run on BBC World News and a feature will air across BBC Radio.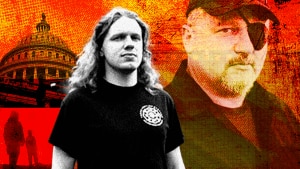 -ends- 
BBC.com is BBC Studios' global digital news platform, offering up-to-the-minute international news, in-depth analysis and features, including BBC Worklife, BBC Culture, BBC Future, BBC Travel and BBC Reel, for PCs, tablets and mobile devices to more than 139 million unique browsers each month.  BBC World News television is available in more than 200 countries and territories worldwide. The channel's content is available in millions of hotel rooms, on cruise ships, and numerous airlines.