September 20, 2023
BBC BOLSTERS GLOBAL NEWSLETTER OFFERING WITH TWICE-DAILY NEWS BRIEFING
Bookend your day with the BBC's essential guide to the world's top stories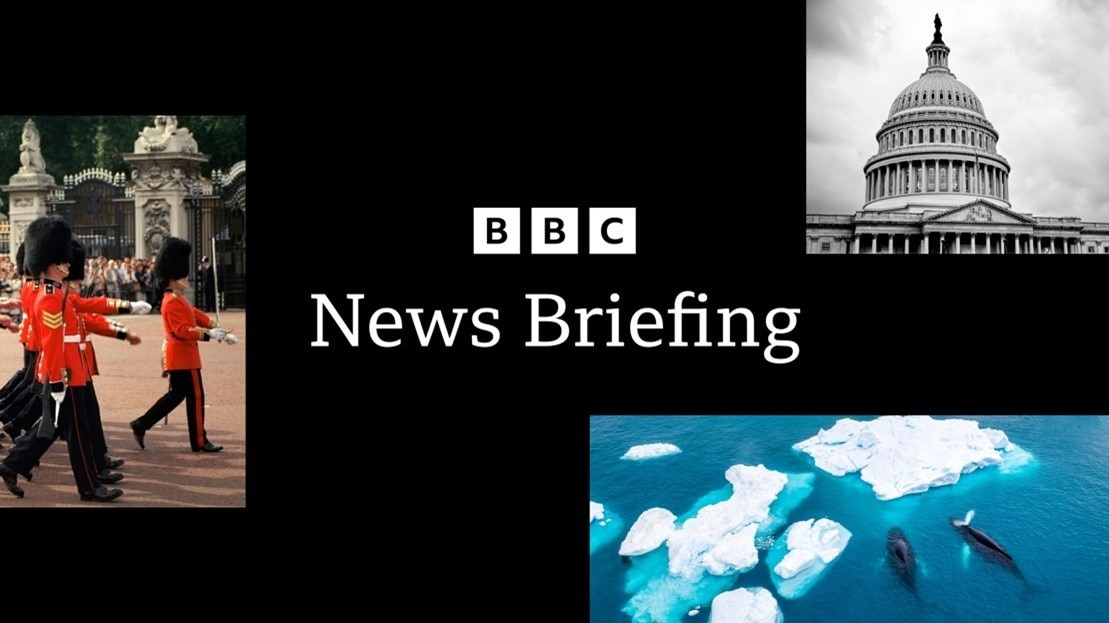 Release marks the BBC's fifth newsletter launched since June, with more to come including a weekly climate newsletter in November 
WASHINGTON D.C., Tuesday, September 19, 2023 – The BBC has announced the expansion of News Briefing, the BBC's essential guide to the world's top stories, into a twice-daily email newsletter. The newsletter, which launched its morning edition last month, will expand to include an evening edition beginning on September 25th.   
Arriving in inboxes at both ends of the day, News Briefing will take readers to the heart of BBC coverage with deep-dives into the issues setting the global agenda from the correspondents who know it best.  
Every weekday, the newsletter will offer readers hand-curated summaries of the day's main stories and will showcase expert insights and on-the-ground reporting from the BBC's unparalleled network of correspondents around the world. On the weekends, a digest of top headlines will allow readers to stay up-to-date on the biggest news at a glance.   
Additionally, yesterday at Climate Week NYC, BBC senior journalist, Carl Nasman announced that he will be leading a new weekly climate newsletter coming to audiences in November. The newsletter will lift the curtain on the BBC's climate reporting and shine a light on untold stories and positive innovations. 
These two titles are the latest additions to a growing series of curated newsletters, including, Tech Decoded, for the latest developments in global technology, Royal Watch, for the inside story on the Royal Family, and Football Extra, for news and gossip from the Premier League,  aimed at bringing the best of the BBC's expertise to audiences around the world. 
"We're making it easier to stay on top of the most important stories from around the world by curating our premium and impartial journalism in our growing suite of newsletters," said Jen Brown, SVP Programming and Content strategy, BBC Studios.  "Our expanding newsletter program allows our global audience to connect more closely with the incredible journalists at the BBC while diving deeper into areas of high personal interest." 
To sign up, or find out more about BBC newsletters, read here. 
## 
About BBC Studios 
BBC Studios is a commercial subsidiary of the BBC Group with profits (EBITDA) of £226 million on sales of £1.6bn (21/22). Able to take an idea seamlessly from thought to screen and beyond, its activities span content financing, development, production, sales, branded services, and ancillaries across both its own productions, and programmes and formats made by high-quality UK independents, with three-quarters of its revenues from non-BBC customers including Discovery, Apple and Netflix.  Around 2,400 hours of award-winning British programmes made by the business are internationally recognised across a broad range of genres and specialisms, with brands like Strictly Come Dancing/Dancing with the Stars, Top Gear, Bluey and Doctor Who. BBC.com, BBC Studios' global digital news platform, has 139 million unique browser visits each month.