February 18, 2021
An Antidote to the Predictable, New Digital Channel BBC SELECT Launches Today in U.S. and Canada
Harnessing Powerful British Storytelling, SELECT Premieres All-New Documentaries on Culture, Politics and Ideas
Also Featuring Exclusive Original Content from Alicia Garza, Ai Weiwei and Chuck D in The Drop, BBC SELECT is Now Available on Amazon Prime Video and Apple TV app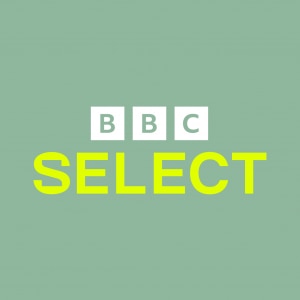 Download photos here
New York, NY – BBC Studios – creator, producer, and distributor of world-renowned content – today launched its new, ad-free subscription streaming channel, BBC SELECT focused on culture, politics, and ideas. Available initially on Amazon Prime Video Channels and the Apple TV app, BBC SELECT offers content that ranges from the weighty to the playful, the eccentric to the sublime.
In addition to the program line-up of documentary series and specials, BBC SELECT delivers The Drop – a weekly collection of shows around a given theme – from love and sex, to war and rebellion, from parenthood and power, to race and consumerism. Within The Drop is an original, exclusive short film from an inspiring individual on the given theme. The first film features Alicia Garza speaking on the theme of "Power." In the weeks following will be Roxane Gay, Lionel Shriver, Malcolm Gladwell, Karl Ove Knausgaard, Ai Weiwei, Elif Shafak, Padma Lakshmi, Chuck D and Jamelle Bouie. More names and topics will be announced in due course.
The monthly subscription is $4.99 in the U.S. and $6.99 in Canada.
Available today, newly announced programs include:
The Rise of the Murdoch Dynasty – Family, money and power intertwine in the inside story of Rupert Murdoch's global empire which includes Fox News, the Wall Street Journal and the New York Post. From the empire's rise to power, to its brush with scandal, to an extraordinary comeback, this is the story of a political mastermind and his would-be successors. (3 x 50')
54 Days: America and the Pandemic – The inside story of the 54 days between January 21, when the first case of COVID-19 was identified on U.S. soil, to mid-March when President Trump declared a national emergency. Featuring never-before-seen interviews with American medical leaders on the frontline, including New York Health Commissioner, Dr. Oxiris Barbot, this is a wrenching look at a staggering systemic failure. (1 x 60') – available March 11
TV's Black Renaissance: Reggie Yates in Hollywood – For years it was rare to see people of color on American television. But in recent years, a revolutionary change has shaken Hollywood. Hit shows such as Atlanta, Dear White People and Insecure, with majority African-American casts, are pioneering a new frankness about race and identity. Actor and DJ Reggie Yates travels to LA and tackles the big questions that these shows address. (1 x 60')
The Trump Show – People laughed when he tweeted that he was running for President. He showed them. They thought he'd change when he took office. He doubled down. This is the story of four years of Trump, according to the insiders who aided him – Steve Bannon, Sean Spicer, and Anthony Scaramucci. Through sex scandals, a pandemic, impeachment, public unrest… the whole world was watching. It was one hell of a show. (4 x 60') – available March 22
Feasts – Explore the meaning and traditions behind some of the feasts and festivals from across the globe, including those in Japan and India as well as Mexico and its Day of the Dead. (3 x 60')
Amazing Hotels: Life Beyond the Lobby – It takes a lot of hidden choreography to keep a luxury hotel afloat. Chef Monica Galetti and food critic Giles Coren go behind the scenes of the world's most impressive hotels – from Singapore's Marina Bay Sands and its 9,500 strong workforce to Nairobi's Giraffe Manor where the giraffes drop in at breakfast. (6 x 50')
Extraordinary Places to Eat – Imagine having privileged access to a top chef's little black book and the hidden gems they've discovered in cities across Europe. Travel with Fred Sirieux and four leading chefs as they uncover the culinary delights and backstreet bistros of San Sebastian, Paris, Edinburgh and Venice. (4 x 60')
100 Vaginas – Laura Dodsworth's project to photograph 100 vaginas prompts women from 19 to 77 to bear their souls and reveal stories that range from funny to traumatic, questioning how bodies become taboo. (1 x 60')
Million Dollar Wedding Planner – Asia is now home to more billionaires than the U.S. and the trend is for these super-rich to have two weddings. Planner Lelian Chew takes on ten of these jewel-encrusted weddings a year at an average cost of $1million. When a bride wants to walk on water, it's Chew's job to make it happen. Obscene or is that the price of romance? (1 x 50')
"We're very excited to introduce BBC SELECT as a fresh voice in the cultural conversation," said Louise la Grange, General Manager. "The power of British storytelling, combined with the BBC's unrivalled access to the world's most original minds and innovative creators, makes BBC SELECT a unique and compelling destination for audiences in the U.S. and Canada."
"BBC Select is a powerhouse of ideas, firing off in all directions," said Jon Farrar, Editor in Chief. "As Select content reveals our world – in these complex times – through the lenses of culture, politics, and ideas, I hope we come to understand the forces that shape what it means to be alive in 2021. We hope our shows equally keep our viewers inspired and optimistic."
The program line up above adds to the titles announced in December 2020:
Turner Prize-winning artist Grayson Perry in Grayson Perry: Big American Road Trip (3 x 60')
The Mystery of the Missing Princess which tells the story of Dubai's Princess Latifa who tried to escape from imprisonment at the hands of her father (1 x 50')
The timely The Fall of an Icon exploring the life of Myanmar's Aung San Suu Kyi (1 x 50')
Historian Professor Sir Simon Schama with his new series The Romantic Revolution (3 x 50')
Film-maker Louis Theroux and a large collection of his work, including Selling Sex (1 x 60'), Surviving America's Most Hated Family (1 x 60'), and Talking to Anorexia (1 x 60')
Shock of the Nude, hosted by Professor Mary Beard, who gives a personal take on the nude in western art, from ancient Greece to the present, and asks why artists and viewers seem so obsessed by nudity (2 x 60')
BAFTA-winning documentarian Adam Curtis and his All Watched Over By Machines Of Loving Grace argues that computers have failed to liberate humanity, and instead have "distorted and simplified our view of the world around us." (3 x 50')
@BBCSelect
Press Contacts:
Agency – Berlin Rosen
Janna Pea
janna.pea@berlinrosen.com
917-862-6922
BBC Studios
Amy Mulcair
amy.mulcair@bbc.com
646-404-0941
Christine Black
christine.black@bbc.com
917-402-9063
About BBC Studios
BBC Studios, a global content company with bold British creativity at its heart, is a commercial subsidiary of the BBC. Able to take an idea seamlessly from thought to screen and beyond, its activities span content financing, development, production, sales, branded services, and ancillaries across both its own productions, and programs and formats made by high-quality UK independents. Award-winning British programs made by the business are internationally recognized across a broad range of genres and specialisms, with brands like Dancing with the Stars/Strictly Come Dancing, Top Gear, Doctor Who and Bluey. BBC Studios has offices in 22 markets globally, including ten production bases in the UK and production bases or partnerships in a further nine countries around the world. The company, which ordinarily makes around 2,500 hours of content a year for both the BBC and third parties including Apple, Amazon and China Mobile, is a champion for British creativity around the world. It is also a committed partner for the UK's independent sector through a mix of equity partnerships, content investment and international distribution for program titles. To the BBC, BBC Studios contributes both cash dividends and funds for program-making, supporting the license fee and enhancing programs for UK audiences.   
In the Americas, BBC Studios – with team members across the region – manages joint venture relationships with AMC Networks for flagship channel BBC AMERICA (U.S.) – home of original series Killing Eve and global brands Seven Worlds: One Planet, Doctor Who, and Top Gear – and with ITV for SVoD service BritBox (U.S./Canada), as well as a strategic partnership in Canada with Blue Ant Media for BBC Earth Channel. The company also operates a robust linear and digital content sales and co-productions operation, as well as a franchise management business.  In addition, BBC Studios operates a major production unit in Los Angeles responsible for the highly-rated, Emmy®-nominated Dancing with the Stars and multi-award-winning Life Below Zero.  In Brazil, through a production partnership with Endemol Shine, local production Dancing Brasil has become a breakout hit.  
Follow us on Twitter: @BBCStudiosUSPR | BBC Studios Press Room 
BBC Select on the Apple TV app
BBC Select will be available through Apple TV channels on the Apple TV app on iPhone, iPad, Apple TV, iPod touch, Mac, select Samsung, LG, Sony and VIZIO smart TVs, Roku and Amazon Fire TV devices, and PlayStation and Xbox consoles The Apple TV app brings together all the ways to watch shows and movies into one app and is available on iPhone, iPad, Apple TV, Mac, select Samsung, LG, Sony, and VIZIO smart TVs, Roku and Amazon Fire TV devices, and PlayStation and Xbox gaming consoles, and will launch on Chromecast with Google TV early this year.  Subscribers through Apple TV channels can watch online or enjoy offline downloads of their favorite shows and movies on the Apple TV app. All of the content plays right in the Apple TV app, on-demand and ad-free, across devices, in the highest quality possible. Through Family Sharing, up to six family members can share subscriptions to Apple TV channels using their own Apple ID and password on their own devices.